Home > Bank account in Switzerland
Bank account in Switzerland
Opening a bank account in Switzerland can provide you with many key advantages whether it be corporate or personal. More and more people are considering moving their accounts abroad. There are several reasons for this. The main reason being banking secrecy which is upheld in Switzerland with utmost credibility and reliability. Also, the Swiss neutrality plays a major role in this scenario which makes it the most popular jurisdiction for anyone interested in high bank secrecy and security. The Swiss banks enjoy an excellent reputation and standard for secure banking and their legendary banking secrecy. Key advantages for opening a bank account in Switzerland are listed below.
Account Privacy
When money is deposited into a Swiss bank account, bankers are required to keep this undisclosed. They are not allowed to disclose even the existence of a person's account with the depositor's consent. If drug trafficking, insider trading, or organized crime is suspected, this rule is subject to change. If, however, a banker discloses any information about a depositor under normal circumstances, the banker is prosecuted. The reason this protection is good is for people trying to hide money for some reason.
Deposited Money is Safe
Swiss banks are under the rule of the Swiss Bankers Association, or the SBA. Through the SBA, a Depositor Protection Agreement exists and through this agreement, all deposits are protected and covered. In the event of a bank failure, all depositors receive all money they'd deposited. Money deposited in a Swiss account offers virtually no risk whatsoever, and it is readily available upon demand with no questions asked.
Contact us now!
To avoid mistakes as you set up your new company, it is essential to seek advice. We would be happy to provide you with the best advice on how to set up your company abroad. We are offering you a short, intial, free and non-binding consultation via email. It will go a long to way to help you setup your company the right way.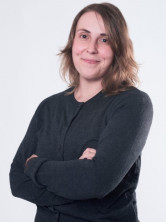 Tatjana Lintner
Key account manager at W-V Law Firm LLP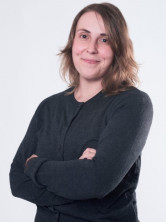 Tatjana Lintner
Key account manager bei W-V Law Firm LLP

+44 2080783389
069 2475630-68
[email protected]
Mo - Fr 09.00 till 17.00 CET
Swiss Franc is Safest Currency
The Swiss Franc is one of the safest currencies available. There is virtually zero inflation with this currency and the currency is backed up by at least 40 percent in gold reserves at all times. Switzerland is known for being a very stable economy. Switzerland tends to stay out of problems with other countries, and it is a very prosperous place. The Swiss economy, for hundreds of years, has been known for being safe and very stable.
The biggest advantages of an account in Switzerland
- Stable currency
- Hardly any price fluctuations
- Stable fiscal policy
- Strict banking secrecy
- Swiss financial institutions are required to maintain secrecy
Request a free consultation now!
We can give you advise on choosing right jurisdiction for your business. Contact us today.
Send us your request
We comply with the following code:
- Legally secure foundations
- No unexpected(hidden) costs
- No false promises
- Finding the right solution by focusing on your requirements
With this strategy, we have been on the market since 2013 and have not disappointed any customer so far. And we prioritize it in keeping that way. We strive to ensure that every client is satisfied and does not take risks with the solutions we provide for them, but only exploits legal opportunities. Starting a company that involves doing real business is more costly than a letterbox company, but it is the only way to save on taxes without risking legal action.
For whom is the investment in the Swiss financial market suitable?
- Entrepreneur
- For wealthy investors
- Private investors
- Small investors
Bank account in Switzerland - That's how it works
Are you interested in a Swiss account? Please use our contact form.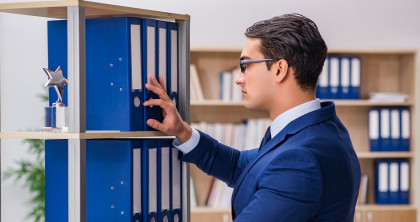 More...
Ready-made Shelf Companies with VAT For Sa...
Shelf company / ready-made company with VA...