Home > Company formation Isle of Man
Company formation Isle of Man – The location for a new start?
Company formation Isle of man can offer many key advantages making it one of the most ideal location to incorporate your company. Also known as the tax haven, the Isle of Man lies between Ireland and Scotland in the middle of the Irish Sea. Although the country is one of the British crown colonies but they no longer belong to Great Britain or the European Union. The Tynwald, the own parliament of the Isle of Man governs the country, but generally according to English law. The financial law is highly regarded, as there are a variety of corporate and tax models.
The Isle of Man economy has enjoyed an average of over 6% growth in real terms over the past 26 years. The 2010/11 national income figures produced by the Treasury's Economic Affairs Division, show there to be have been real growth that year in e-gaming, an increase of nearly 19% in the ICT sector, a much improved insurance sector has led to the financial sector accounting for 35% of national income.
In the Isle of Man there is no general capital gains tax, turnover tax or capital transfer tax, and there are no stamp duties. Apart from VAT, the only significant tax is income tax which is levied at a maximum rate of 20% on individuals, and until 2006 on corporations (companies). In its budget for 2002/03 the government reduced lower rates of income tax to 10%.
Companies resident in the Isle of Man are taxed on their worldwide income and are required to file an annual income tax return reporting worldwide taxable profits calculated in line with local legislation and practice.
A non-resident company incorporated outside the Isle of Man but having a place of business or a permanent establishment (PE) on the Isle of Man will be taxed on the profit attributable to the Isle of Man establishment.
Contact us now!
To avoid mistakes as you set up your new company, it is essential to seek advice. We would be happy to provide you with the best advice on how to set up your company abroad. We are offering you a short, intial, free and non-binding consultation via email. It will go a long to way to help you setup your company the right way.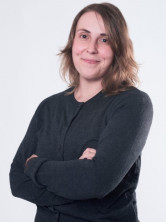 Tatjana Lintner
Key account manager at W-V Law Firm LLP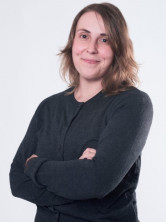 Tatjana Lintner
Key account manager bei W-V Law Firm LLP

+44 2080783389
069 2475630-68
[email protected]
Mo - Fr 09.00 till 17.00 CET
Taxation overview:
There are three rates of corporate income tax (CIT).
The 10% rate applies to income from:
1 – A banking business carried on in the Isle of Man on the basis of a deposit taking licence issued by the Isle of Man Financial Supervision Commission, and
2 – Retail activities (i.e. the sale of goods to consumers through retail premises) carried on in the Isle of Man, but only if that income exceeds 500,000 Isle of Man pounds (IMP) in the year.
- The 20% rate applies to income from real estate situated in the Isle of Man.
- The 0% rate applies to all other income.
What are the benefits of starting a business on the Isle of Man?
- Low taxation system
- No capital, property or inheritance tax
- 0% corporation tax for almost all revenue, but banking business can incur 10% corporation tax
- Income from real estate is taxed at 20%
- Internationally respected jurisdiction
- All leading banks and credit institutions are located within the island
- Diverse range of economic and tax models
The biggest mistakes when starting a company abroad
Not all topics related to founding a company abroad are always free of prejudices and false information that have prevailed over the years. We give you an overview of the most important questions about founding a company abroad.
Founding a company abroad as a citizen of another country is legal?
Founding a company abroad as a citizen of another country is legal?
Yes, in most countries foreigners can be sole shareholder of a local entity.
Do you have to live in the country where you start a company?
Do you have to live in the country where you start a company?
No you can set up a company anywhere in the world, as long as the country in question allows you, as a foreigner, to acquire shares in local companies. If this is not the case, trustees can be used. Freedom of establishment applies within the European Union. However, it is important that the management takes place locally, in the country in which the company is registered. In addition, a permanent establishment must be set up. Without this, a German tax office will not recognize the company and, in the worst case, would demand back payment of corporate and trade taxes plus late payment penalties. We rent you a real office and set up a permanent establishment that meets all requirements without a doubt. In addition, we have real managing directors who run companies in the home country and are resident there.
Problematic law firms: closure is made more difficult
Problematic law firms: closure is made more difficult
Some law firms tie clients with gag contracts and apply pressure when the client wants to close their business. If you are a client of a law firm that has set up a legally unsound company for you, you make yourself vulnerable to blackmail. Because in the event of a tax problem, law firms without a license are not bound by a duty of confidentiality.
Changing offices is made more difficult
Changing offices is made more difficult
We receive many inquiries from customers who already own a foreign company and are looking for a new law firm. Switching to us is then often made more difficult. So horrendous final bills are made, which have to be paid before a change is possible. Therefore we have developed a trust principle. If you are not satisfied with us and want to switch, you can do so at any time. You will receive the necessary documents (resignation letter) from us in a standardized form after the foundation. This protects you from unexpected costs and you are free to go to another law firm at any time. So far we have not lost a client to another law firm.
Privacy Policy/Office Location
Privacy Policy/Office Location
Your accounting documents are safe with us. In addition, all electronic data is only stored in encrypted form and apart from us, who are bound by professional secrecy, no one has access. All accounting documents are also only stored locally. Neither authorities nor hackers can access this data.
No taxes?
No taxes?
There are certainly locations in the world that do not charge any taxes to companies and private individuals or only charge a very low flat-rate tax. However, this can rarely be used without a corresponding change of residence. If you are resident in Germany, the relevant double taxation agreement is decisive. Providers who promise otherwise will tempt you into tax evasion, which is usually severely punished if discovered. We advise you not to set up companies in countries that have already been blacklisted by the OECD. The foundation is usually very cheap, but the tax consequences in Germany can be devastating. Since the introduction of the automatic exchange of information between almost all major countries, an anonymous account or company no longer exists.
We comply with the following code:
- Legally secure foundations
- No unexpected(hidden) costs
- No false promises
- Finding the right solution by focusing on your requirements
With this strategy, we have been on the market since 2013 and have not disappointed any customer so far. And we prioritize it in keeping that way. We strive to ensure that every client is satisfied and does not take risks with the solutions we provide for them, but only exploits legal opportunities. Starting a company that involves doing real business is more costly than a letterbox company, but it is the only way to save on taxes without risking legal action.
What makes the Isle of Man attractive to foreigners?
Special features of income
In the case of income earned by the company outside the Isle of Man, it is not subject to income tax. However, the annual state taxes of £ 750, - have to be paid. However, once the income has been generated from transactions within the Isle of Man, the capital tax is 20%.
Information sharing
In the case of a resident company, both the annual accounts, the annual report and information about the directors, the shareholders and the secretary must be submitted to the Government of the Isle of Man. Subsequently, these documents are made available to the public.
Double taxation agreements
The double taxation agreement exists with the European Union, with the exception of Great Britain and North America.
Shareholders, directors and secretaries
Sole shareholders are allowed, but usually there are usually 2 shareholders per company. The statutory number of directors is 2 with one director resident in the Isle of Man. A secretary is also required for the formation of a company.
Request a free consultation now!
We can give you advise on choosing right jurisdiction for your business. Contact us today.
Send us your request
Other benefits of the Isle of Man
- High banking secrecy
- Isle of Man does not belong to the EU, but to the customs territory of the European Community
Tax burden:
The tax burden between a German company, a resident company and an offshore company in comparison.
| | German GmbH | based company on the Isle of Man | Offshore Gesellschft |
| --- | --- | --- | --- |
| Corporation tax | 15,825% including solidarity surcharge) | for domestic profits 10 - 20% tax burden | Flat rate tax on foreign profits of 750 GBP |
| Business tax | 12,180 EUR (average rate of assessment in Germany 435% in 2010) | N/A | N/A |
Company formation Isle of Man - That's how it works
Are you interested in a reboot on the Isle of Man? Starting a business is straightforward because you do not have to travel to the Isle of Man as a founder.
Simply contact us via the contact form. We'll do everything else for you.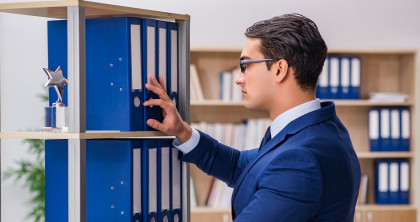 More...
Ready-made Shelf Companies with VAT For Sa...
Shelf company / ready-made company with VA...