Home > Company formation Seychelles
Company formation Seychelles
The Republic of Seychelles is an island nation with over 100 islands. Company formation Seychelles offer many advantages such as tax exemption for income generate outside of Seychelles. Located in the Indian Ocean with about 80,000 inhabitants. The geographical location is unique and not only suitable as a holiday destination but also as an ideal "offshore" location for your business. Since the Seychelles belong to the British Commonwealth, the English Common Law is mostly used.
Contact us now!
To avoid mistakes as you set up your new company, it is essential to seek advice. We would be happy to provide you with the best advice on how to set up your company abroad. We are offering you a short, intial, free and non-binding consultation via email. It will go a long to way to help you setup your company the right way.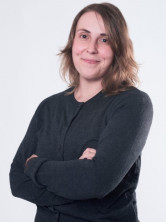 Tatjana Lintner
Key account manager at W-V Law Firm LLP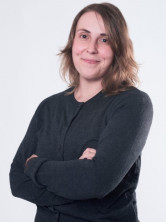 Tatjana Lintner
Key account manager bei W-V Law Firm LLP

+44 2080783389
069 2475630-68
[email protected]
Mo - Fr 09.00 till 17.00 CET
Tax Residency
A company is considered to be tax resident in Seychelles if it is incorporated in Seychelles or has its central management and control in Seychelles or if its voting power is controlled by shareholders who are resident in Seychelles.
Taxable Basis
Both Seychelles tax resident companies and foreign companies are taxed only on income generated in Seychelles. The Seychelles has a territorial basis of taxation: that is, profits are only taxed if they are derived or deemed to be derived from a source in the Seychelles. There is no capital gains tax; nor are interest, dividends and other payments received from abroad taxed. A withholding tax on individual income from employment was introduced in July 2010. Ongoing government policy is to broaden the application of the income tax to other sources of domestic-sourced income, for example, dividends and interest on savings.
Double taxation treaties:
The Seychelles has double taxation treaties with the following countries; Barbados, Botswana, China, Cyprus, Indonesia, Malaysia, Mauritius, Oman, Qatar, South Africa, Thailand, UAE and Vietnam. DTA Agreements have been signed but not ratified with Belgium, Monaco and Zimbabwe.
International Business Company – IBC
Probably the most commonly chosen corporate form is the Internation Business Company – IBC. It is founded by one or more persons, the company headquarters must be in the Seychelles. The standard capital is 100,000 shares at 1 USD per share. There is no restriction on authorized capital.
Dividends from Foreign Investments
Dividend income from foreign investments is taxed at the following rates:
- International Business Companies (IBCs) at 0%
- Special License Companies (CSLs) at 1.5%
- Other companies (business tax) at 25% on first SCR 1,000,000 and 30% on remainder except for some financial institutions, telecom companies, alcohol producers, etc at 33%.
However, a credit for tax suffered abroad can eliminate this corporation tax.
Restrictions in the field of activity of an IBC
- Trade within the Seychelles is prohibited.
- Property ownership in the Seychelles is not allowed.
- Insurance activities, banking, reinsurance, fund or asset management are not permitted.
- There must be no possession of registered corporations offices in the Seychelles.
- Public promotion / advertising for share purchases is not allowed.
The biggest advantages of Seychelles
- No obligation to book keeping and accounting
- No disclosure of annual reports
- No tax audits
- Stock companies can be acquired
- Minimum capital does not have to be paid
- There is no obligation for shareholders' meetings
- Cheap administration fees
- Tax benefits
- Discretion and protection of assets
- High banking secrecy
The biggest mistakes when starting a company abroad
Not all topics related to founding a company abroad are always free of prejudices and false information that have prevailed over the years. We give you an overview of the most important questions about founding a company abroad.
Founding a company abroad as a citizen of another country is legal?
Founding a company abroad as a citizen of another country is legal?
Yes, in most countries foreigners can be sole shareholder of a local entity.
Do you have to live in the country where you start a company?
Do you have to live in the country where you start a company?
No you can set up a company anywhere in the world, as long as the country in question allows you, as a foreigner, to acquire shares in local companies. If this is not the case, trustees can be used. Freedom of establishment applies within the European Union. However, it is important that the management takes place locally, in the country in which the company is registered. In addition, a permanent establishment must be set up. Without this, a German tax office will not recognize the company and, in the worst case, would demand back payment of corporate and trade taxes plus late payment penalties. We rent you a real office and set up a permanent establishment that meets all requirements without a doubt. In addition, we have real managing directors who run companies in the home country and are resident there.
Problematic law firms: closure is made more difficult
Problematic law firms: closure is made more difficult
Some law firms tie clients with gag contracts and apply pressure when the client wants to close their business. If you are a client of a law firm that has set up a legally unsound company for you, you make yourself vulnerable to blackmail. Because in the event of a tax problem, law firms without a license are not bound by a duty of confidentiality.
Changing offices is made more difficult
Changing offices is made more difficult
We receive many inquiries from customers who already own a foreign company and are looking for a new law firm. Switching to us is then often made more difficult. So horrendous final bills are made, which have to be paid before a change is possible. Therefore we have developed a trust principle. If you are not satisfied with us and want to switch, you can do so at any time. You will receive the necessary documents (resignation letter) from us in a standardized form after the foundation. This protects you from unexpected costs and you are free to go to another law firm at any time. So far we have not lost a client to another law firm.
Privacy Policy/Office Location
Privacy Policy/Office Location
Your accounting documents are safe with us. In addition, all electronic data is only stored in encrypted form and apart from us, who are bound by professional secrecy, no one has access. All accounting documents are also only stored locally. Neither authorities nor hackers can access this data.
No taxes?
No taxes?
There are certainly locations in the world that do not charge any taxes to companies and private individuals or only charge a very low flat-rate tax. However, this can rarely be used without a corresponding change of residence. If you are resident in Germany, the relevant double taxation agreement is decisive. Providers who promise otherwise will tempt you into tax evasion, which is usually severely punished if discovered. We advise you not to set up companies in countries that have already been blacklisted by the OECD. The foundation is usually very cheap, but the tax consequences in Germany can be devastating. Since the introduction of the automatic exchange of information between almost all major countries, an anonymous account or company no longer exists.
We comply with the following code:
- Legally secure foundations
- No unexpected(hidden) costs
- No false promises
- Finding the right solution by focusing on your requirements
With this strategy, we have been on the market since 2013 and have not disappointed any customer so far. And we prioritize it in keeping that way. We strive to ensure that every client is satisfied and does not take risks with the solutions we provide for them, but only exploits legal opportunities. Starting a company that involves doing real business is more costly than a letterbox company, but it is the only way to save on taxes without risking legal action.
International Free Trade Zone Companies
Since 1994, Seychelles legislation has enabled the establishment of international companies, offshore banks, mutual funds, insurance companies, international foundations or licenses, otherwise called " International Free Trade Zone Companies.
Request a free consultation now!
We can give you advise on choosing right jurisdiction for your business. Contact us today.
Send us your request
Offshore Seychelles perfect for:
- Holding and managing movable and immovable assets
- Consulting Services
- E-Commerce
- International stores
- Intellectual Property Management (IPM)
- Securities and foreign exchange transactions
Tax burden in comparison
Use these example figures to find out how big the difference is in the taxation of a German GmbH, a one-shore company and an offshore company in the Seychelles.
| | German GmbH | One shore company in Seychelles | Non-profit companies in the Seychelles |
| --- | --- | --- | --- |
| Profit | 80.000 EUR | 80.000 EUR | 80.000 EUR |
| Corporate Tax | 12.660 EUR (15.825% including solidarity surcharge) | 12.000 EUR (15%) | N/A |
| Trade Tax | 12.180 EUR (National average rate 2010 435%) | N/A | N/A |
| Profit After Taxes | 55.160,- EUR | 68.000,- EUR | 80.000,- EUR |
| TAX BURDEN | 24.840,- EUR | 12.000,- EUR | 0,- EUR |
Company formation Seychelles - That's how it works
Establishing a company in the Seychelles is easy and the founder must arrive. For the foundation only a certified ID or passport copy and a power bill is needed. Depending on the choice of bank u.U. also a short CV or bank reference.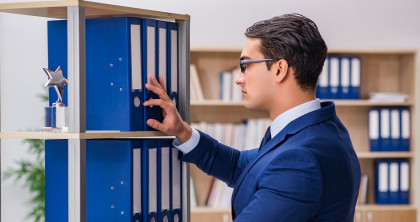 More...
Ready-made Shelf Companies with VAT For Sa...
Shelf company / ready-made company with VA...