Home > Company formation Hong Kong
Company formation Hong Kong
Company formation Hong Kong has been widely used for startup businesses as well as established ones due to low tax rates, stable economy, access to large skilled labor force and strong Geo-location. The most established form of business in Hong Kong is Ltd – private limited company. In Hong Kong it is possible to start a Ltd in the shortest possible time. Choosing Hong Kong as the corporate headquarters is strategically very interesting as Hong Kong is one of the world's leading centers of finance and trade.
Hong Kong's economic structure
"Extremely business-friendly location" with this reputation is titled Hong Kong. One of these is the Hong Kong legal order and the special governmental position, the Economic Analysis and Business Facilitation Unit (EABFU), which was introduced to drive economic growth.
Furthermore, Hong Kong is one of the preferred locations in Asia. Hong Kong as the "gateway to China and the world" has tremendous economic strength and is located directly on the South China Sea, making it a hub for global trade.
Taxation in Hong Kong
An attractive Tax System
The major attractions of Hong Kong's tax system to foreign investors and businessmen – and in turn major reasons for their increasing presence and contribution here – are the following:
The low rate of tax on profits.
The fact that only income and profits derived from Hong Kong are subject to tax.
That there is no tax on capital gain, dividends or interest.
The generous capital allowance.
The current profits tax rate is 17.5% for corporations and 15.5% for non-corporate taxpayers. Personal tax is therefore also among the lowest in the world.
Hong Kong has a simple scheduler system of tax, in which only specified types of income, namely profits, salaries and property rental income, are taxable. This is different from an income tax system, under which a person is subject to tax on his aggregate income from all sources.
What advantages does Hong Kong have to offer?
Very favorable tax rate of 17.5% on the profits (only applicable for income derived in Hong Kong)
Foreign income is tax-exempt
Highly qualified workforce
No restriction on the nationality of shareholders or directors
Important central geographical location within Asia
Important traffic junction
Very good economic relations with China, thanks to the Closer Economic Partner Arrangement (CEPA), gives companies the opportunity to gain better access to the Chinese market.
The biggest mistakes when starting a business abroad
Many agencies and law firms do not advise comprehensively or wrongly. Learn what to look for.

Gravity of the situation
Often, these law firms think foreign companies are half-silk, tax evasion is favored and mailbox companies are the leaders rather than the exception. This is true, however, only in some start-up agencies that do not have the necessary expertise. Self-proclaimed law firms that do not employ tax accountants or lawyers usually set up companies that are unlikely to operate legally. We set up and look after companies that can withstand tax audits and that are legally operated.

Do you have to live in the country where you start a company?
You can set up a company worldwide, as long as the respective country allows you as a foreigner to acquire shares in local companies or to act as a managing director. If this is not the case trustees can be used. For example, Cyprus allows every EU citizen to own and run a business. Nevertheless, trustees can be used for the purpose of identity protection. However, it is important that the management takes place locally, in the country in which the company is to be taxable. In addition, a permanent establishment must be set up. Without these, a major tax offices around the world do not recognize the company and in the worst case would require additional payment of corporate and business taxes plus late payment surcharges. We rent you a real office and set up a permanent establishment that meets all requirements beyond doubt.

Problematic Law firms: Privacy is not regarded.
Some law firms bind customers with toggle contracts and exert pressure when the customer wants to close his company. If you are a client of a law firm that has established a legally flawed company, they can be blackmailed. Because in the case of a fiscal problem, law firms without a license are not bound by a duty of secrecy.

Migrating to a different law firm
We receive many inquiries from customers who already own a foreign company and are looking for a new law firm. The process of changing law firm is made often difficult on purpose. Therefore, we have developed a principle of trust. If you are not satisfied with us and want to change, you can do that at any time. The necessary documents (resignation letter) you receive from us are standardized after incorporation. You are therefore protected against unexpected costs and you are free at any time to visit another law firm. So far we have not lost any customer to another law firm.

Privacy / Firm Location
Your accounting documents are kept safe with us. In addition, all electronic data is stored encrypted and accessible only by us, which are bound to a professional secrecy. All accounting records are also stored locally only. Neither authorities nor hackers are able to access this data.

No taxes?
There are quite a few locations in the world that do not charge taxes on companies or individuals, or only estimate a very low flat rate tax. But this can rarely be used without corresponding change of residence. If you are a resident of any major country, the relevant double taxation agreement is decisive. Providers who promise otherwise lead them to tax evasion, which in the case of discovery usually punishes severely. We advise against setting up companies in countries that have already been blacklisted by the OECD. The foundation is usually very cheap, but the tax consequences in your origin country can be devastating. Since the introduction of the automatic exchange of information between almost all major countries, an anonymous private account no longer exists.
We comply with the following code:
Legally secure foundations
No unexpected(hidden) costs
No false promises
Finding the right solution by focusing on your requirements
With this strategy, we have been on the market since 2013 and have not disappointed any customer so far. And we prioritize it in keeping that way. We strive to ensure that every client is satisfied and does not take risks with the solutions we provide for them, but only exploits legal opportunities. Starting a company that involves doing real business is more costly than a letterbox company, but it is the only way to save on taxes without risking legal action.
Basic requirements of a Ltd.
SHARE CAPITAL
There is no prescribed minimum capital.
SHAREHOLDERS
Private Limited Company requires at least one shareholder. It does not matter which residence or nationality they belong to.
Managing Director
If a company is set up in Hong Kong, at least one person must d. H. either a natural person or a legal entity as a manager. The residence does not necessarily have to be in Hong Kong. Another possibility would be to choose a fiduciary manager to ensure anonymity.
Headquarters
The registered office of a Private Limited Company must be in Hong Kong. As address information, no PO box address is sufficient, but it must be a physical address.
Double taxation agreement
Hong Kong has a double taxation agreement with Belgium and Luxembourg.
Value added tax
There is no VAT in Hong Kong
Annual duties of a Ltd.
Annual renewal of the business registration
Submission of reports on share capital, shareholders, managing directors and secretary
Presentation of audited balance sheet and income statement
Steuerbelastung: Deutsche GmbH und Hongkong Limited im Vergleich
Erfahren sie anhand dieser Beispielzahlen wie hoch der Unterschied in der Besteuerung einer deutschen GmbH Hongkong Limited ist.
| | German GmbH | Hong Kong Limited | Offshore Company (profits are not earned in Hong Kong) |
| --- | --- | --- | --- |
| Profit | 80.000 EUR | 80.000 EUR | 80.000 EUR |
| Corporation tax | 12,660 EUR (15,825% incl. Solidarity surcharge) | 13.200 EUR (16,5%) | N/A |
| Business tax | 12,180 EUR (average rate of assessment in Germany 435% in 2010) | N/A | N/A |
| Profit after taxes | 55.160,- EUR | 66.800,- EUR | N/A |
| TAX BURDEN | 24.840,- EUR | 13.200,- EUR | 0,- EUR |
Company formation Hong Kong - That's how it works
Establishing a Hong Kong company is easy and the founder does not have to travel to Hong Kong. For the foundation only a certified ID or passport copy and a power bill is needed. Depending on the choice of bank also a short CV or bank reference.
Sie möchten eine Firma im Ausland gründen?
Wir beraten Sie gerne und finden die passende Lösung für Ihre Firmengründung im Ausland – vertraulich, rechtskonform & transparent.
JETZT ANGEBOT ANFORDERN
Contact us now!
To avoid mistakes as you setup your new company, it is essential to seek advice. We would be happy to provide you with the best advice on how to setup your company abroad. We are offering you a short, intial, free and non-binding consultation via email. It will go a long to way to help you setup your company the right way.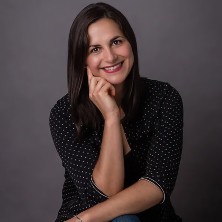 Laura Köck
Key account manager at W-V Law Firm LLP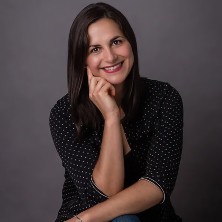 Laura Köck
Key account manager bei W-V Law Firm LLP

+44 (0) 208 089 1423-10
069 2475630-68
[email protected]
Mo bis Fr 09.00 bis 18.00 Uhr