Home > Company formation Switzerland
Company formation Switzerland
Company formation Switzerland can offer many key advantages. Political stability, liberal legislation and a stable currency have made Switzerland popular with company formations. Even for the wealthy private individuals. Internationally, the Swiss stock corporation is extremely renowned. The establishment of a Swiss AG brings many advantages. In addition to low taxes, wealth is safe in Switzerland and they can legally benefit from the low taxation of their business.
If more than half of the company's revenue is generated abroad, the tax rate in Switzerland will be approx. 9%. In order to take advantage from this rate, a special application has to be made to the tax authorities.
Otherwise companies registered in Switzerland and that derive the bulk of their revenue from Switzerland are subject three types of tax, which comprehensively range from 20% to 35%.
Contact us now!
To avoid mistakes as you set up your new company, it is essential to seek advice. We would be happy to provide you with the best advice on how to set up your company abroad. We are offering you a short, intial, free and non-binding consultation via email. It will go a long to way to help you setup your company the right way.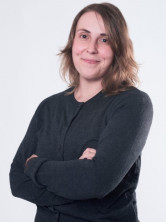 Tatjana Lintner
Key account manager at W-V Law Firm LLP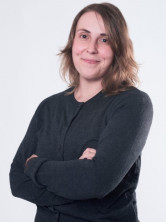 Tatjana Lintner
Key account manager bei W-V Law Firm LLP

+44 2080783389
069 2475630-68
[email protected]
Mo - Fr 09.00 till 17.00 CET
Switzerland's corporate tax rates
Corporations are subject to corporate income tax as well as tax levied on equity at the cantonal and municipal level.
The federal Swiss corporate tax rate is a flat 8.5 percent. Swiss cantonal tax rates vary considerably. In general, they are progressive (depending on different factors). The rates laid down in the cantonal tax laws are usually subject to cantonal and municipal multipliers.
In Switzerland, all taxes for corporate taxpayers are deductible. As this is different in most other countries, Swiss tax rates should not be compared 1:1 with foreign tax rates. If the aggregate of all rates in Switzerland amounts to 30 percent for example (of which 8.5 percent is federal tax), the effective rate would only be about 23 percent (of which 7.8 percent is federal tax) compared to a country where taxes are not deductible. The effective maximum income tax rate of an ordinarily taxed company with an EBT of CHF 1,000,000 is roughly 24 percent, the lowest about 13 percent.
The rates of tax on equity are mostly proportional or sometimes defined by a progressive scale with a minimum and a maximum rate. For a total equity of CHF 10,000,000 the tax rate varies between 0.01 percent and 0.51 percent. Since 2009, however, cantons are allowed to credit annual equity tax against corporate income tax to the effect that profitable corporations do not owe annual equity taxes.
Main advantages of a Switzerland's geolocation
- Excellent reputation
- Corporate friendly legislation
- Safe and secure location for bank industry
- Excellent infrastructure
- Continuity of tax policy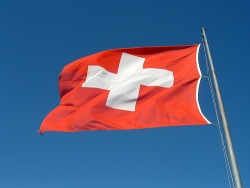 Residence required?
In principle, every Swiss legal form must be owned by a Swiss resident. We have trustees who are domiciled in Switzerland and are able to provide this service.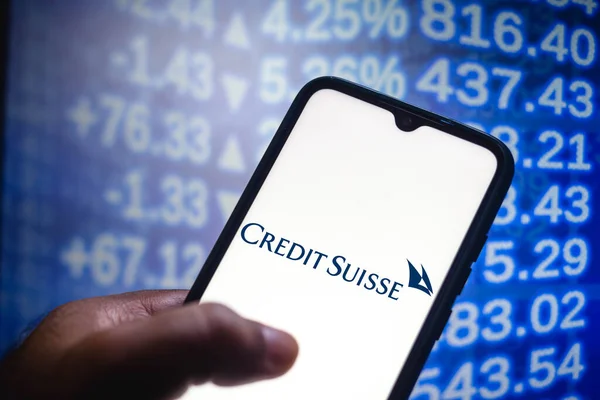 Safe and secure location for bank industry
Swiss banks are renowned for their stability and confidentiality.
Company formation made simple and fast
- No physical presence required
- Account opening at major Swiss bank (Postfinance, Credit Suisse or UBS)
- Trustee services available
- Low tax burden
The biggest mistakes when starting a company abroad
Not all topics related to founding a company abroad are always free of prejudices and false information that have prevailed over the years. We give you an overview of the most important questions about founding a company abroad.
Founding a company abroad as a citizen of another country is legal?
Founding a company abroad as a citizen of another country is legal?
Yes, in most countries foreigners can be sole shareholder of a local entity.
Do you have to live in the country where you start a company?
Do you have to live in the country where you start a company?
No you can set up a company anywhere in the world, as long as the country in question allows you, as a foreigner, to acquire shares in local companies. If this is not the case, trustees can be used. Freedom of establishment applies within the European Union. However, it is important that the management takes place locally, in the country in which the company is registered. In addition, a permanent establishment must be set up. Without this, a German tax office will not recognize the company and, in the worst case, would demand back payment of corporate and trade taxes plus late payment penalties. We rent you a real office and set up a permanent establishment that meets all requirements without a doubt. In addition, we have real managing directors who run companies in the home country and are resident there.
Problematic law firms: closure is made more difficult
Problematic law firms: closure is made more difficult
Some law firms tie clients with gag contracts and apply pressure when the client wants to close their business. If you are a client of a law firm that has set up a legally unsound company for you, you make yourself vulnerable to blackmail. Because in the event of a tax problem, law firms without a license are not bound by a duty of confidentiality.
Changing offices is made more difficult
Changing offices is made more difficult
We receive many inquiries from customers who already own a foreign company and are looking for a new law firm. Switching to us is then often made more difficult. So horrendous final bills are made, which have to be paid before a change is possible. Therefore we have developed a trust principle. If you are not satisfied with us and want to switch, you can do so at any time. You will receive the necessary documents (resignation letter) from us in a standardized form after the foundation. This protects you from unexpected costs and you are free to go to another law firm at any time. So far we have not lost a client to another law firm.
Privacy Policy/Office Location
Privacy Policy/Office Location
Your accounting documents are safe with us. In addition, all electronic data is only stored in encrypted form and apart from us, who are bound by professional secrecy, no one has access. All accounting documents are also only stored locally. Neither authorities nor hackers can access this data.
No taxes?
No taxes?
There are certainly locations in the world that do not charge any taxes to companies and private individuals or only charge a very low flat-rate tax. However, this can rarely be used without a corresponding change of residence. If you are resident in Germany, the relevant double taxation agreement is decisive. Providers who promise otherwise will tempt you into tax evasion, which is usually severely punished if discovered. We advise you not to set up companies in countries that have already been blacklisted by the OECD. The foundation is usually very cheap, but the tax consequences in Germany can be devastating. Since the introduction of the automatic exchange of information between almost all major countries, an anonymous account or company no longer exists.
Process of incorporation
We focus on making the process of incorporation as easy as possible. We require a copy of your ID. Then you authorize us to carry out the incorporation in your name. This document must be notarized by a notary or the Swiss embassy.
What makes a Swiss company attractive to foreigners?
Due to the stable economy and the high quality of life, Switzerland is regarded as an extremely attractive location for start-ups.
Advantages of a Swiss company
- High standard of living
- Stable currency
- Strong economy
- Settlement point of many international companies
- Important financial center
- Modern and stable infrastructure
- Special programs for start-ups
Request a free consultation now!
We can give you advise on choosing right jurisdiction for your business. Contact us today.
Send us your request
Legal forms in comparison
Unlike in Germany, the stock corporation is widespread in Switzerland. The limited liability company, on the other hand, is less common. Below you will find an overview of the advantages and disadvantages of the German GmbH, Schweizer AG and Schweizer GmbH.
AG - Switzerland
GmbH - Switzerland
GmbH - Germany
Share capital
at least CHF 100,000 (of which CHF 50,000 must be paid in)
Minimum capital 20,000 CHF
25,000 EUR share capital (min. 12,500 EUR must be paid in)
limitation of liability
limited to the assets of the company
limited to the assets of the company
limited to the assets of the company
Number of people
at least one company and one managing director (may be one person), but a person must be resident in Switzerland
at least one shareholder and one board of directors (similar to the board in German law), however, one person must be resident in Switzerland
1 (one-man-GmbH possible)
Anonymous partners possible
Yes
Yes
Yes
Tax burden municipal level
Cantonal strong, lowest tax rates in Lucerne and Nidwalden with 10.6% each (as of May 2014)
as with AG
Trade tax rate between 7% -16,45%
Example: Hamburg levy rate 470%, equivalent to 16.45%
Corporate tax / federal corporation tax
8,5%
8,5%
15% plus 5.5% solidarity surcharge
Withholding tax
25% plus solidarity surcharge
25% plus solidarity surcharge
25% plus solidarity surcharge
VAT liability
Exemption up to 100,000 CHF annual turnover possible, then 8% VAT rate
Exemption up to 100,000 CHF annual turnover possible, then 8% VAT rate
yes, 19% standard rate
Company formation Switzerland - how it works!
We are happy to advise you comprehensively and free of charge which legal form would be most suitable for you. Request a noncommittal offer. There are no hidden costs with us. Both the start-up costs, as well as all annual costs for accounting, trustee, place of business and tax returns, you will learn in advance.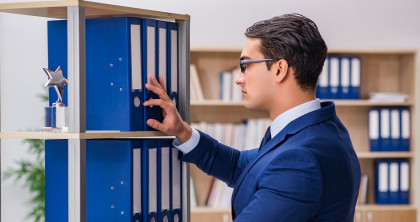 More...
Ready-made Shelf Companies with VAT For Sa...
Shelf company / ready-made company with VA...